Here's the next installment of book reviews! According to Goodreads, I'm 9 books ahead of my 2014 goal, which is 37% done. I have a feeling I'll exceed the 30-book challenge, which is A-OK with me. That just means I'll need to up my game and increase my reading goal next year. So since the last book reviews post I have read 4 more books, and currently reading one as well. So let's do this!
Shadow of the Wind by Carlos Ruis Zafon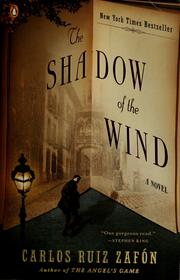 This book was recommended to me by Amber. She had said it was one of her favorite books of all time, and since I was in a lull waiting for books at the library to become available, I decided to read this in the interim. My friend Jackie's husband was also reading it at the time! The book takes place in 1945 Barcelona and follows the story of Daniel, who, after the recent death of his mother, finds a book with the same title tucked away in a bookstore. He finds out that this book is a bit "controversial" because he finds out there is a man who goes around burning every copy of the book, which has Daniel wondering why. So he goes on an epic journey around Barcelona to find out about the author of the book, and what the mystery is behind the man wanting to burn each copy. It wasn't a bad book, but it didn't get more than 3/5 stars from me on Goodreads. It just didn't have me reeled in until some where in the middle. It was a bit slow moving, but the descriptions of the city of Barcelona are absolutely fantastic. I felt like I was there, with Daniel, on this epic exploration of the city. The back of the book also had a map tracing where Daniel went in Barcelona, which I guess fans of the book do! Note to self: When I go to Barcelona, walk Daniel's steps!
I Am Malala: The Girl Who Stood Up for Education and was Shot by the Taliban by Malala Yousafzai
I wanted to read this book ever since I saw her as a guest on The Daily Show with Jon Stewart and she made him speechless with her words. At only 16 years old, she is the youngest person ever nominated for a Nobel Peace Prize, too. When she was 15 years old, she was shot by the Taliban because she did a lot of speeches in her home country of Pakistan encouraging people to support a girls' right to an education, which of course did not sit well with some folks who believed a woman's place was not in school. This book was captivating and honest. I know many countries still oppress their women (India is still a country that does this in some parts), but to read the way young girls were viewed at the height of the Taliban and post-9/11 made me so angry. I would seriously shout at the book while reading. The book has a co-author, Christina Lamb, who I think helped translate the book if Malala dictated parts to her. I felt some of that got lost in translation so at times, the book was kind of dull. With such a title like standing up for education and getting shot, I expected her inspiring talks about peace and a women's right to education to be immediate in the story line, but there was a lot of back story — some of which I felt was unnecessary. However, I know why there is back story, of course. Regardless, give this book a read. For being twice her age, all I kept thinking was, "Why couldn't I be this wise and smart at 16?"
Orange is the New Black by Piper Kerman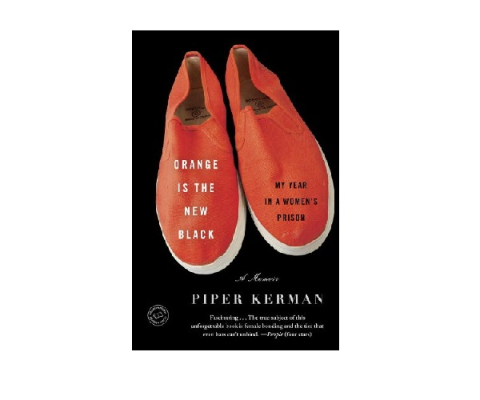 I have many friends, myself included, who are huge fans of the show, so I knew this was on my must-read book. I probably should have read this before watching the show though. The show almost makes a mockery of what happened and is completely campy in comparison to the novel. I guess they can't have the show be like the book, because it wouldn't be that interesting. My brother-in-law was skeptical that this woman actually got tried for her crime in money laundering or drug money trafficking, but it's actually true. She did get indicted and then had to go to court 5 years later, and then was sentenced almost 10 years after the crime happened. It was interesting to read about her time in prison, and how the prison system works, but again, I shouldn't have watched the show before reading. In comparison it was kind of boring to read. Like OK, she was in prison for 15 months and the prison she went to was actually pretty nice in comparison to other women's facilities in the country and hardly anyone is mean to her, so…ta-da…? But I will say this: it's still worth a read because it does give you an inside look at what goes on, which was the interesting part to read. And to read how she got into her situation. It's a quick read (under 300 pages), but unfortunately, I didn't give it 4 or 5 stars on Goodreads.
Sarah's Key by Tatiana de Rosnay
This was another interim book while waiting for a book at the library. I had heard about this book from many folks. It's the story of a girl living in Paris, Sarah, during WWII and one night in 1942 she and her parents are taken away by the French police in an event called Vel' d'Hiv Roundup. Basically Jewish family's were rounded up by French police, brought together, and then sent off to concentration camps. Before leaving, she makes her little brother hide in their apartment and promises to come back for him. Meanwhile in the present (well, 2002) Julia, an American journalist living in Paris is writing about this horrible event. She starts uncovering the mystery of the girl, the story behind what happened and how she is connected to this girl. It was a very easy book to read and I loved the different perspectives, reading about what Sarah was going through in 1942 and what Julia is going through in the present. It was very sad to read and made me once again question why this horrible, tragic event ever happened in the world. It's heartbreaking really. Definitely pick it up.
And that brings us to what I'm currently reading which is Red Rising by Pierce Brown. It's on the February hot-list of must-read books and is the first in the Red Rising Trilogy. I haven't read anything by this author, but both Amber and I are reading this together, like a mini book club. Since we're both into Sci-Fi and it's been said to be like Hunger Games and Game of Thrones, it has me intrigued. Check back in a few weeks for that review and I'm sure more!